We are grateful to the many student-leaders who dedicate their time and energy to support and mentor the students in CRE programs. In and out the classroom, our student staff members enrich our university community and help ensure that students from all backgrounds can thrive in our undergraduate research and international service-learning programming. You can see this year's UROP Leaders below, many of our student-leaders have made their contact information available.
Become an Undergraduate Research Opportunity (UROP) Leader!
This position will require you to take a 1-credit hour training course in the spring. You will learn pedagogical techniques, create your lesson plans for the following year, and match with your colloquium co-leader!
During the following school year, UROP leaders will teach a 1-hr colloquium every other week. The sections will include students within your discipline to allow for individualized lessons on research in your field. UROP Leaders will also receive extra support during the academic year through participation in the UROP Leader Support class. In addition, UROP leaders will receive a stipend disbursed throughout the academic year. 
Eligibility Requirements
students must be in at least their 2nd year at FSU 
must have at least 1.5 years left at FSU
have undergraduate research experience 
a minimum 3.25 GPA
Note: any rising 2nd or 3rd year student who has research experience can apply to become a UROP Leader!
Apply here: https://fsu-cre.smapply.us/. Applications to apply to be a UROP Leader are due October 16, 2023 at 11:59pm.
If you have questions about the position or application, please contact Associate Director Alicia Batailles (alicia.batailles@fsu.edu).
---
Applications for the UROP Leader Position are open! Apply here: https://fsu-cre.smapply.us/
---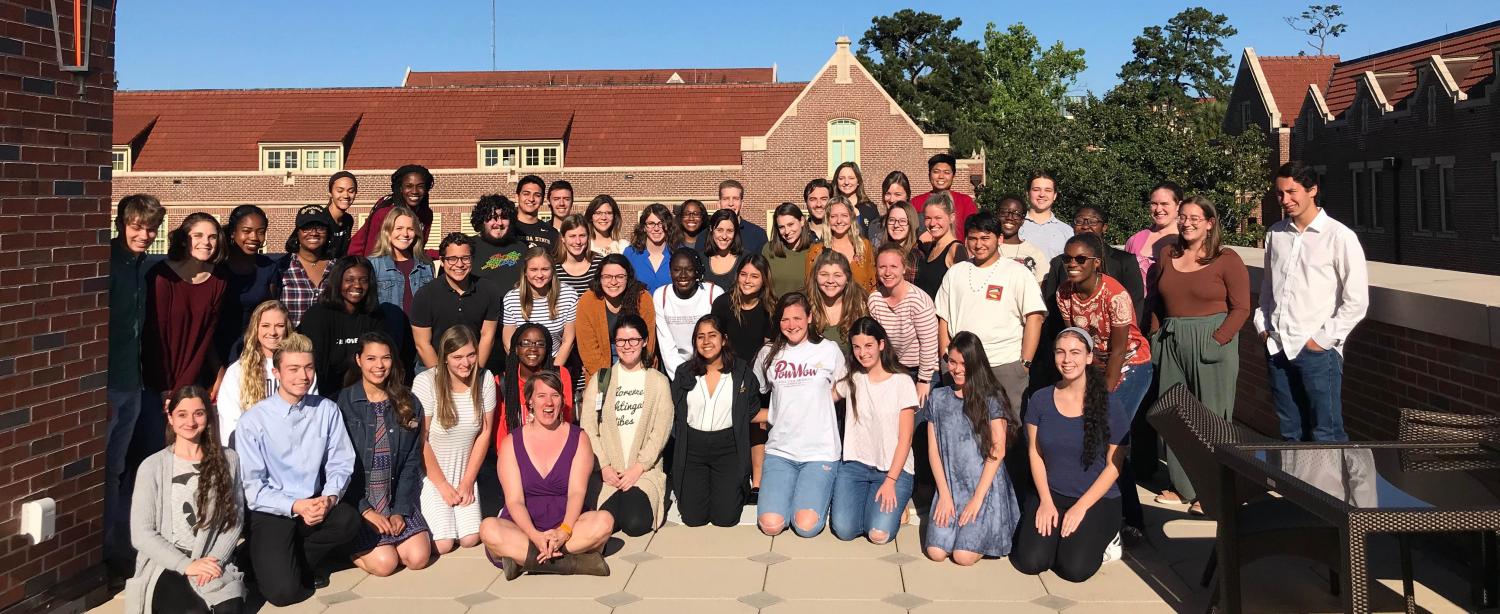 Past UROP Leaders
Click here for the 2021-2022 UROP Leaders
Click here for the 2020-2021 UROP Leaders
Click here for the 2019-2020 UROP Leaders
Click here for the 2018-2019 UROP Leaders
Click here for the 2017-2018 UROP Leaders
Click here for the 2016-2017 UROP Leaders
Click here for the 2015-16 UROP Leaders