The Center for Undergraduate Research and Academic Engagement is keenly aware of how much time and energy our faculty contribute to undergraduate research at FSU, and we are glad to be able to recognize that hard work and dedication. In addition to the Honors Thesis Mentor Awards made available by the University Honors Program, the Center for Undergraduate Research and Academic Engagement offers one Undergraduate Research Mentor Award each year reserved for a faculty research mentor participating in the Undergraduate Research Opportunity Program (UROP). The $2,000 award is funded by the FSU Student Foundation and presented at the annual FSU faculty awards dinner.
One graduate student/postdoctoral researcher is also selected for a $500 annual award for recognition of excellence in undergraduate research mentoring.
The Undergraduate Research Mentor Award for 2019 was presented to Dr. Paul Conway for mentoring UROP student Kailyn O'Connor in research about morality and justice and how people think about good and bad.
Dr. Paul Conway (nominated by UROP student Kailyn O'Connor)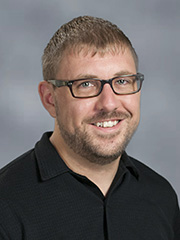 "Over the past three years, I have mentored six honors students, two UROP students, and fourteen directed independent studies students (though one name appears twice). My style of mentorship tends to involve not only regular laboratory meetings where the whole lab discusses relevant research, but also working one-on-one with each student to develop a novel empirical hypothesis, design measures to operationalize and manipulate the constructs in question, obtain ethics clearance, make the actual questionnaire, obtain participants, and analyze the results together, before crafting posters and manuscripts together. In other words, I treat undergraduates like graduate students—collaborators in generating, testing, and communicating cutting-edge science. 
Naturally, then, my style of mentorship involves hours and hours of time spent together with students in my office doing science. Sometimes my colleagues suggest I spend too much time this way, but in my view the process is useful. Students get steeped in psychological theory as they work to first derive hypotheses and later compare their results to expectations and previous research. Along the way, students organically pick up skills in designing research, analyzing data, and presenting results. We discuss each of these steps as they come up in the process of doing research before performing the steps in question. This facilitates deep learning and retention because each concept is immediately self-relevant."
— Dr. Paul Conway
"Dr. Conway made my experience in UROP much more fulfilling than I expected it to be. He had faith in me to basically run a whole study on my own with his guidance when I had never done anything in research before. I had a wonderful opportunity of running my own experiment and getting first hand experience in the field. Dr. Conway was a wonderful mentor to have. Because this was my first time every doing research I was very confused in the beginning. Dr. Conway was patient with my confusion, answered all of my questions and helped me every step of the way. Not only was I involved in my own research but he also got me involved with several other projects that he is mentoring. With those other projects I got even more first hand experiments by running participants in the lab for a few hours every week. I am so thankful for everything that Dr. Conway has taught me and I look forward to working with him in continuing my research."  – UROP Student Kaitlyn O'Connor
The Undergraduate Research Post-Doc & Graduate Student Mentor Awards for 2019 were presented to graduate students Dr. Peter Cheetham and Kate Hill. Dr. Cheetham mentored UROP student Alexia Mullings in researching superconductive materials at the Center for Advanced Power Systems. Kate Hill mentored Elizabeth Campos in researching sponges and their ecosystems.
Dr. Peter Cheetham (nominated by UROP student Alexia Mullings)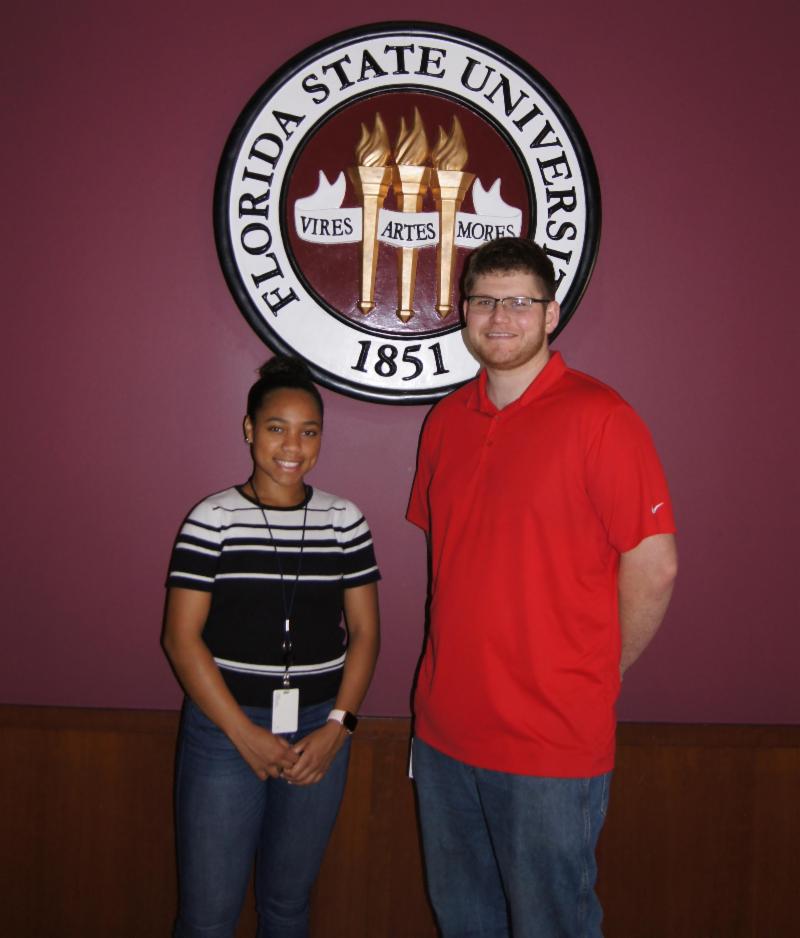 "My philosophy in mentoring undergraduate student researchers is to nurture their scientific curiosity, critical thinking, and problem solving skills. The nurturing process is multifaceted, as it encompasses the development of both their scientific and technical skills as well as their personal and professional skills.
The students I have mentored are from diverse backgrounds and varied science and engineering majors. However, there are a few firsts all of them are exposed to when working with me. My major research focus is on the development of superconducting power cables which is primarily hands on research with a direct real-world application. For the undergraduate researchers, this is their first time working in an engineering laboratory setting, first time working with the constraints of the real world, first time realization that cost is an important constraint when solving an engineering problem, and first time they are expected to learn from the failures, which are part of the research and development process. These are a lot of firsts the students will experience as part of working under my mentorship. When you consider this is only a part-time 10 hours per week position, these are the areas that I must emphasize when mentoring." — Dr. Peter Cheetham
"Dr. Peter Cheetham has demonstrated outstanding guidance and mentoring during my UROP research project by giving me the opportunity to observe projects and experiments that take place at the Center for Advanced Power Systems, even when they do not involve my own research, in order to give me the opportunity to gain more exposure to real life projects and environments that engineers work in. Through my research I have learned an extensive amount about superconducting materials due to the resources provided to my by Dr. Cheetham. He has also given me the chance to branch out and learn more about 3D printing by working more closely at the InnovationHub with the people who work there. He has also given me tutorials on the Comsol and SolidWorks programs, which is exciting to me because not many first-year students are exposed to these tools. Dr. Cheetham has made an effort to always be available to myself and his other undergraduate research assistants as a source of guidance whenever we have any questions and I greatly appreciate it." — UROP student Alexia Mullings
Kate Hill (nominated by UROP students Elizabeth Campos)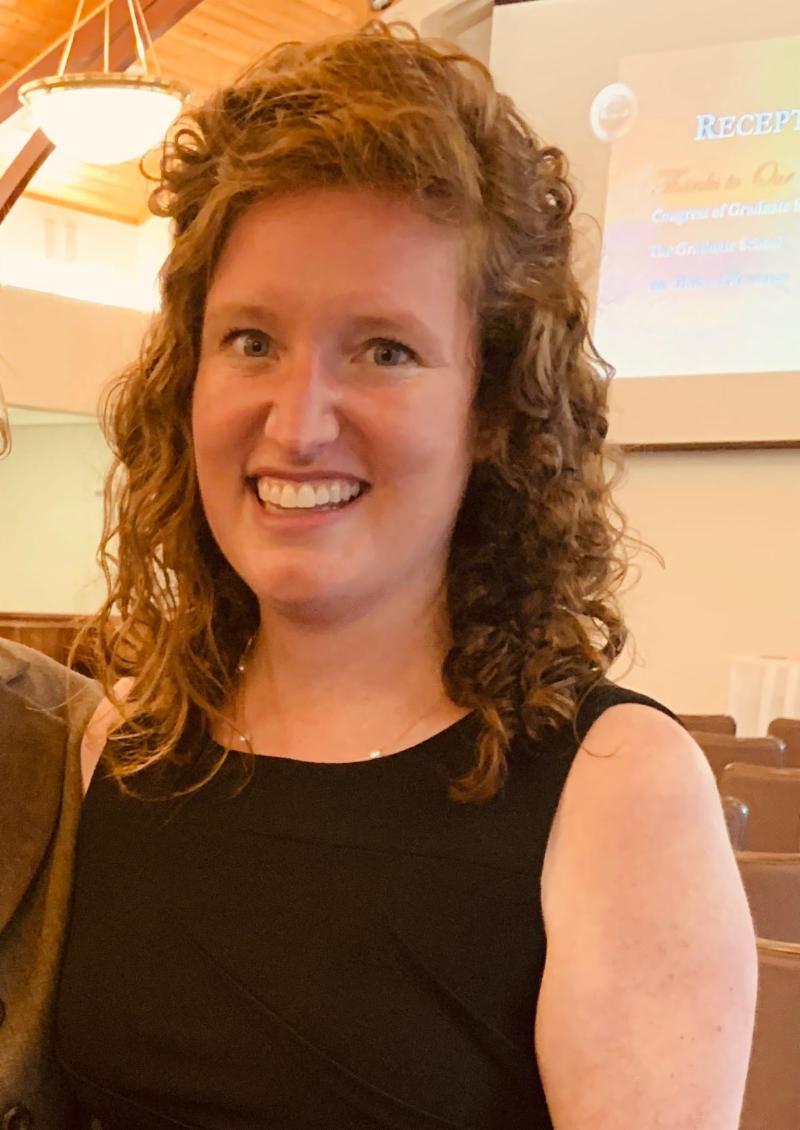 "A good mentor can foster a student's interest in a subject area, help them develop lifelong skills, and provide career guidance. My undergraduate experience was largely shaped by my mentor, and his support and interest in my development as a scientist changed my career trajectory. With this great responsibility in mind, I aspire to help my mentees create original projects, cultivate transferrable skills, and explore future career paths.
Student investment in research is built from curiosity and sustained by the student having ownership of a project. My relationship with each mentee begins when they read a paper from the primary literature in preparation for interviewing for a position in the lab. Reading the paper gives us a shared experience, and I open the interview by asking them what interested them and what challenged them about reading the paper. I listen for what interests them, as this may point to a future direction for their research project. Discussing the scientific paper sets the tone that I value their input and that I believe that they are capable scholars. As students begin working in the lab, I encourage them to ask questions and make observations to promote their curiosity, independence, and critical thinking skills. For example, one of my students noticed that different sized sponges had different symbiont communities. Using her observation, I guided her through the process of posing a scientific question, collecting and analyzing data, and preparing the results for a presentation at the Undergraduate Research Symposium. By helping students design projects inspired by their observations, students are more invested in the research project. As a result, they tackle more" — Kate Hill
"Kate Hill has demonstrated outstanding guidance and mentorship through the time of our UROP study. Kate exemplifies the meaning of constant support and dedication to her work and has shown me a new light to the research field. She goes out of her way to help my cohort and me with our projects and has shown us the diverse aspects that build a researcher.
When I first began on this project, I had no idea of the complexity and beauty behind sponges and the tiny ecosystem that lives in and around it. Her passion for this project and the creatures that live within the sponge motivates me to come into the lab and discover something new. Whenever I would get confused about a certain aspect of the sponge, she would help me understand and build my own answer out of the problem while providing resources such as academic literate to further learn about sponges. Whenever I get stuck on my project, she guides me in the right direction and allows me to realize where I make a mistake and then correct to learn from that experience. She has extended me different opportunities and programs such as Research Experiences for Undergraduate and is aiding me through this application process. Kate has inspired me to pursue my master's in biology and has kindled a fire in me to pursue research head-on. She takes her time to explain the wonderful reality of the research field and how she's made progress.I will always be grateful for the opportunities and guidance Kate has given me through this program. She has surpassed my expectations and has encouraged me to keep thinking outside of the box, or in this case, around the sponge." — UROP Student Elizabeth Campos
title-inside title-centered
2