Sponsored by the Office of the President and the Center for Undergraduate Research and Academic Engagement (CRE), the Showcase is the culmination of the IDEA Grant summer research experience. At the Showcase, award winners share their research and creative projects through poster and oral presentations.
The IDEA Grants are a reflection of the University's and donor's commitment to developing students as scholars and innovators and are a testament to the stimulating education undergraduates receive at Florida State. These students' projects share in the University's mission of nurturing independent thinkers, who are learning to create solutions that enrich both our campus and our larger communities.
The 2020 President's Showcase of Undergraduate of Research Excellence was held on Thursday November 19, 2020 at 5:00pm. This year's event was held virtually with two sessions of four Zoom presentation meetings. For information about the presenters and their project abstracts please see the event program here.
You can watch the recorded Showcase Zoom sessions by clicking on a corresponding graphic below.
Unfortunately, presentations by Lilliana Reinoso and Elizabeth Slade were not properly recorded in Session Two Room Three.
Find our interactive Padlet activity here. 
Find the event program here.
---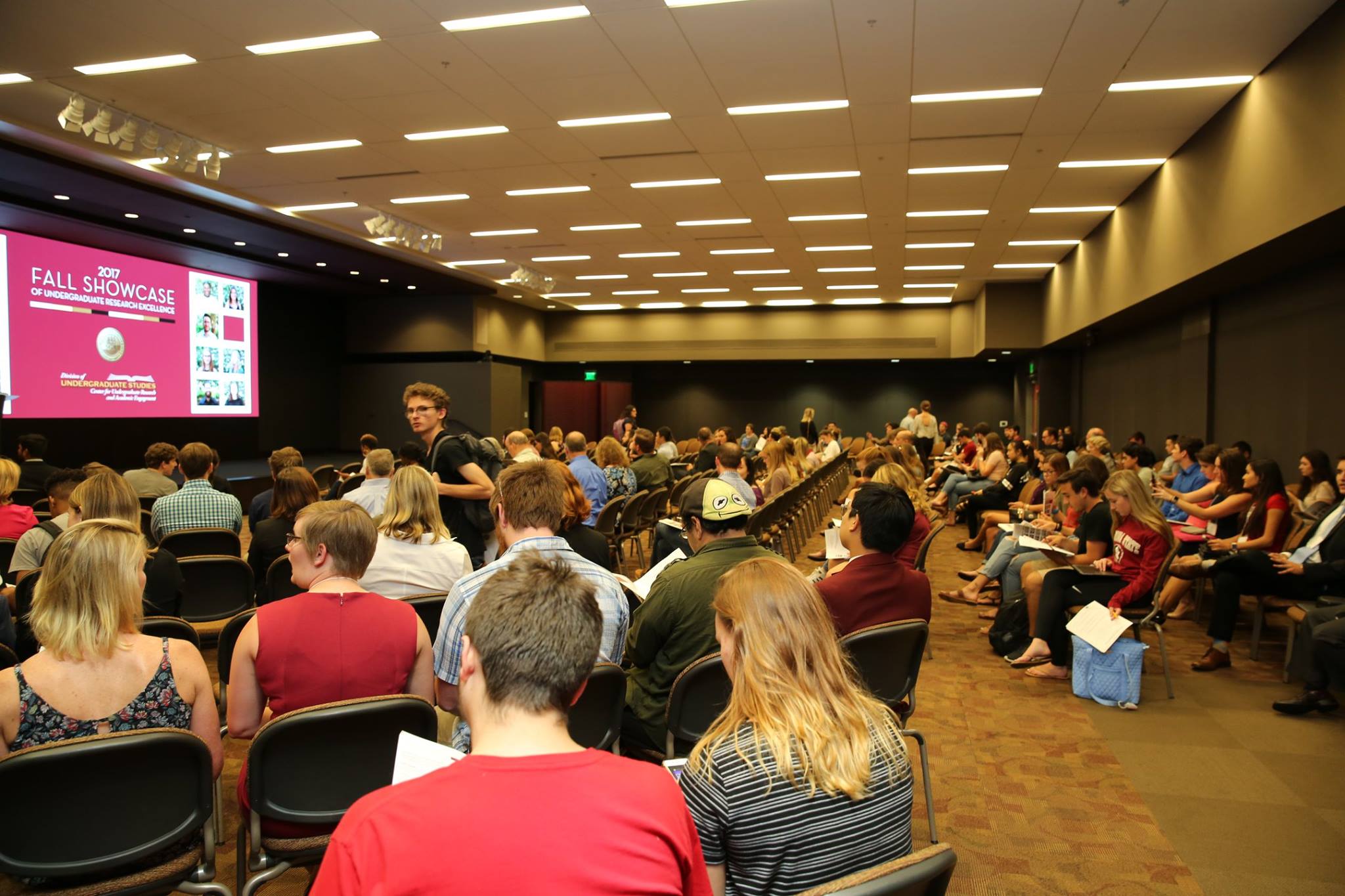 Archives
View the 2019 program here and view all of the project abstracts here.
View the 2017 oral presentations here.
View the 2016 oral presentations here.
View the 2015 oral presentations here.
View the 2010-2014 oral presentations here.
See the 2017 event program here. 
See the 2016 event program here.
See the 2015 event program here
See the 2014 event program here
See the 2013 event program here
See the 2012 event program here
See the 2011 event program here
See the 2010 event program here
title-inside title-centered
2