The Florida Undergraduate Research Conference (FURC) will be hosted at the University of Central Florida in Orlando, Florida, from February 18th to 19th, 2022. FURC is one of the largest multi-disciplinary research conferences in the country. Students attending FURC will have the opportunity to showcase their own research and connect with students conducting research at other Florida institutions. The conference will also offer workshops and a graduate school fair.
The cost of travel (charter bus), accommodations, the registration fee, and meals (outside of refreshments provided by the conference) will be covered by CRE for students selected for travel funding. (If you are not planning to travel with the FSU cohort, please contact the CRE by December 10th for possible registration funding; do not complete the travel funding application.)
CRE will provide poster printing as needed for the selected students. Students must submit their abstracts to the UCF FURC 2022 Website by December 10th, 2021, AND must complete the CRE SurveyMonkey travel funding application by the deadline of December 10th, 2021.
---
Deadline for both applications: December 10, 2021
First, apply here at FURC 2022 website
Then, complete the FURC Conference funding application through the CRE.
YOU MUST APPLY TO BOTH TO PRESENT AND BE FUNDED TO GO TO FURC WITH THE CRE
BY DECEMBER 10th, 2021.
**BE SURE YOU DO NOT PAY THE REGISTRATION FEE THROUGH FURC 2022 UNTIL DECISIONS ABOUT CRE FUNDING HAVE BEEN SENT OUT IN LATE JANUARY 2020**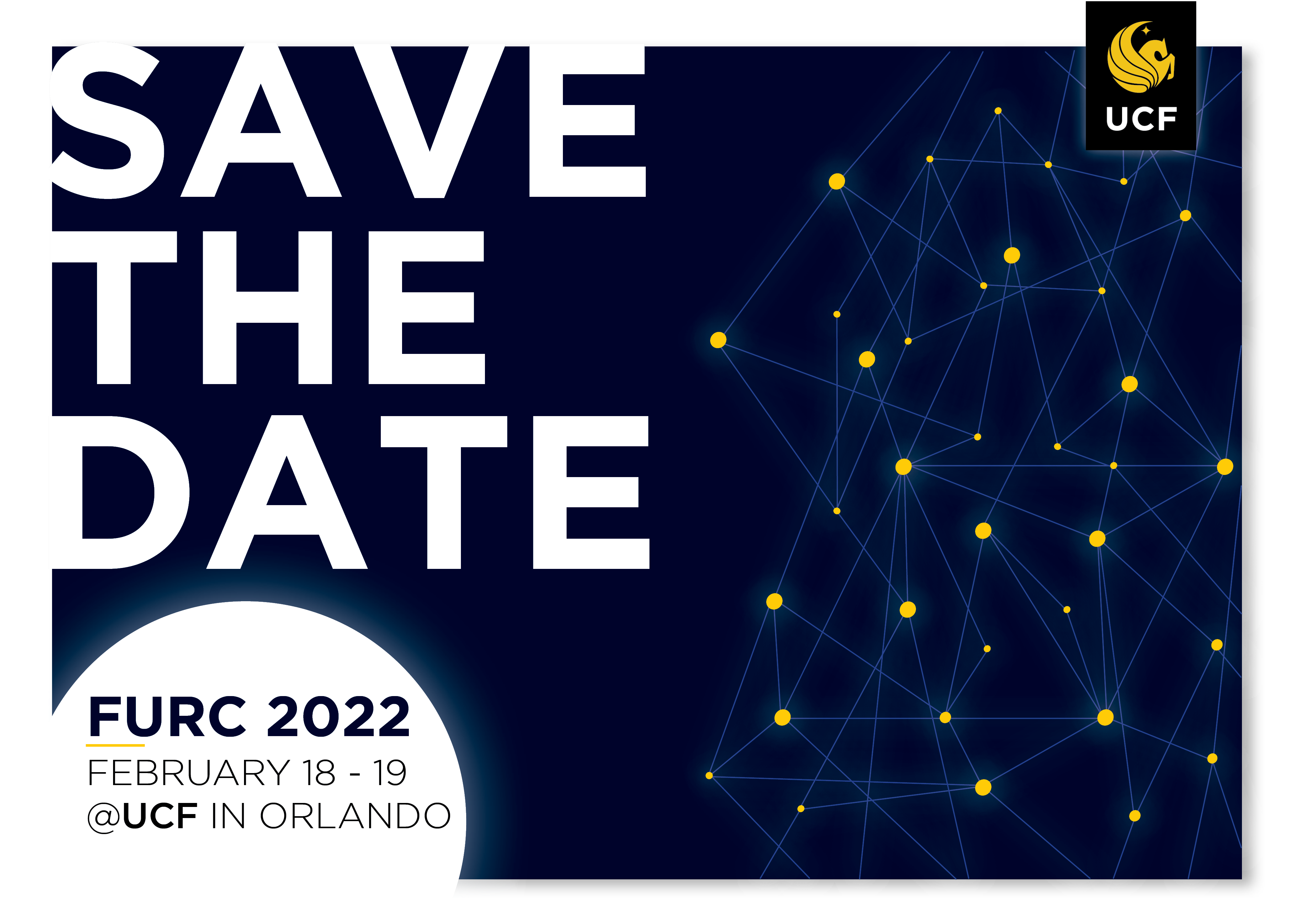 ---
title-inside title-centered
2