The Student Council for Undergraduate Research and Creativity (SCURC) is a student organization, funded by the Student Government Association (SGA). It is comprised of two subgroups. The first is the editorial board for The Owl, Florida State's Undergraduate Research Journal. The second is the Undergraduate Research Ambassadors, who volunteer to promote undergraduate research and creativity among their peers. Talking to an Ambassador is a great first step in getting involved in research at Florida State.
SCURC awards travel grants to students who are accepted to present at academic conferences and to first-time attendees. The travel grants are first-come, first-serve and are distributed reimbursement-style through SGA. Apply for a travel grant here.
For general questions, email the director at director.scurc@gmail.com; for questions about how to get your work published in the owl, email the Editor-in-Chief at theowlfsu@gmail.com; to get connected with a URA, email the general URA email at ura.fsu@gmail.com
Interested in staying connected with SCURC? Signup for their newsletter here!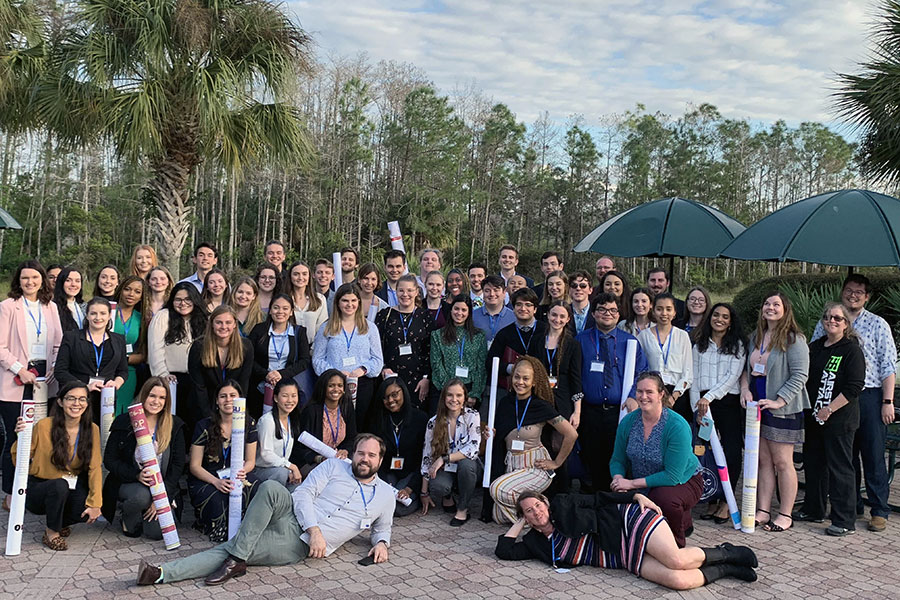 title-inside title-centered
2