Fall Research Day
November 15th, 2019
The 2019 Fall Research Day will take place on November 15th, 2019 in the Honors, Scholars and Fellows House, located in the central portion of campus, adjacent to Landis Green and Strozier Library. The schedule will be available in late October; students are required to arrive at least 30 minutes prior to their presentation slot, and strongly encouraged to attend peer presentations. If chosen to present, you will need to schedule and attend a brief practice presentation session at the Center for Undergraduate Research and Academic Engagement, HSF 3rd Floor, to receive any pre-presentation feedback and support. If you have any questions, please email cre@fsu.edu.
---
Apply to present at Fall Research Day 2019!
Applications due by Wednesday, October 23rd, 2019.
---
2016 Fall Research Day schedule
2015 Fall Research Day schedule
2014 Fall Research Day schedule
Check out these presentation resources to facilitate your preparation.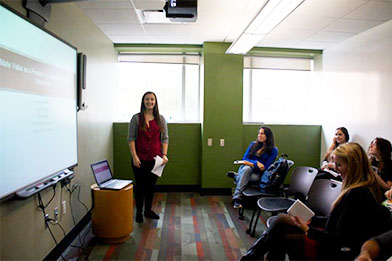 title-inside title-centered
2