​
Fall Research Day
November 17th, 2021
On Wednesday, November 17, 2021, the Center for Undergraduate Research and Academic Engagement (CRE) will be hosting the 2020 Fall Research Day! This is an opportunity for undergraduate researchers to gain presentation experience in presenting their research work. This year, we will have 16 presentations, which you can see below in our schedule.
Register for Fall Research Day here!
View the Complete Program here!
Please contact David Advent with any questions!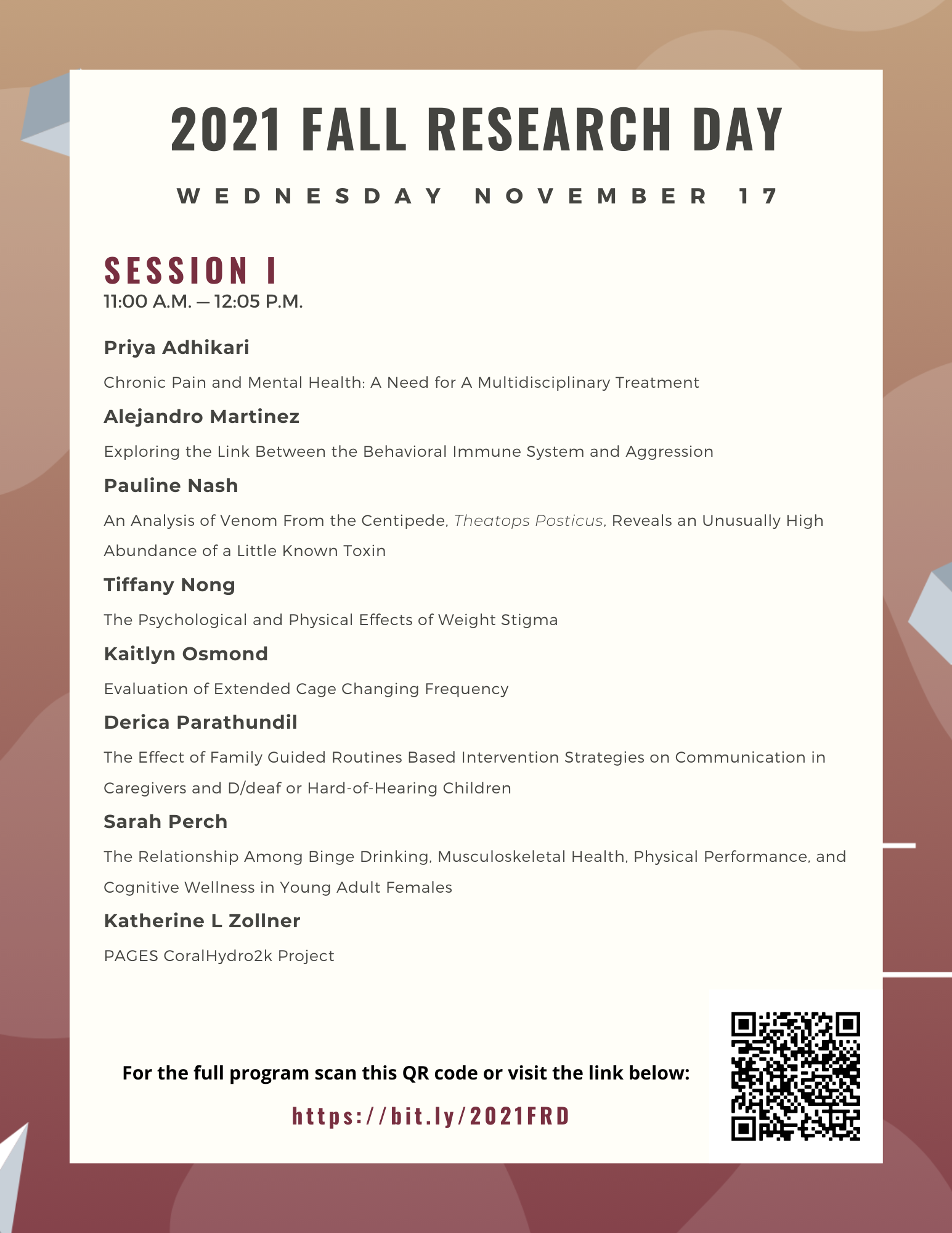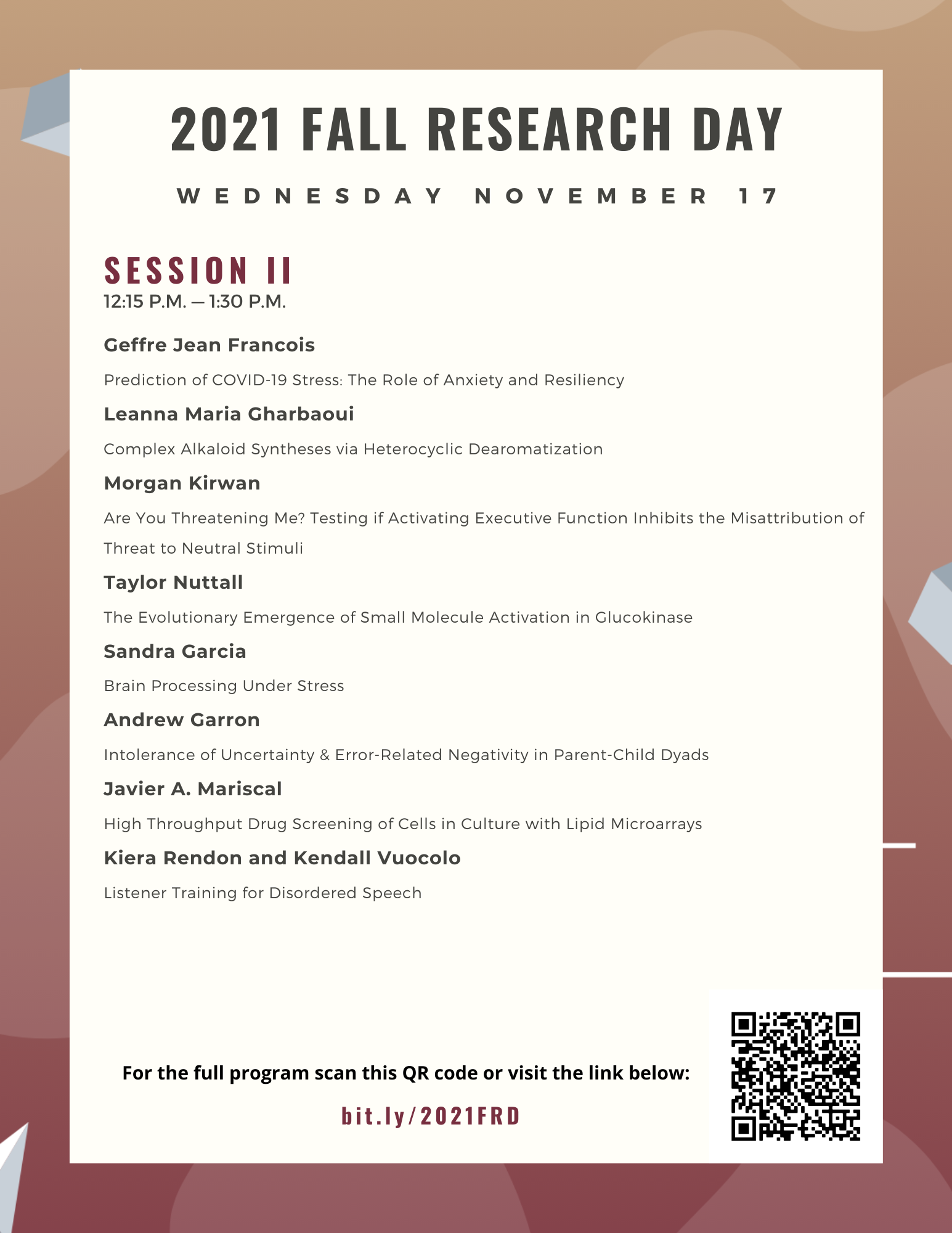 ---
2019 Fall Research Day Schedule
2016 Fall Research Day Schedule
2015 Fall Research Day Schedule
2014 Fall Research Day Schedule
Check out these presentation resources to facilitate your preparation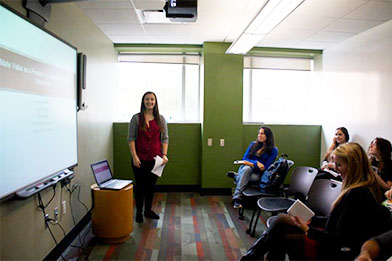 title-inside title-centered
2